It's time yet again for Kenneth Williams to don his toga and avoid being stabbed in the back as he takes command of a Patrician Roman army against enemies from all edges of the Roman empire - Franks, Palmyrans, Spaniards and the eastern extremities of the Warring States Chinese in
four separate 300 point L'Art de la Guerre doubles battle reports
.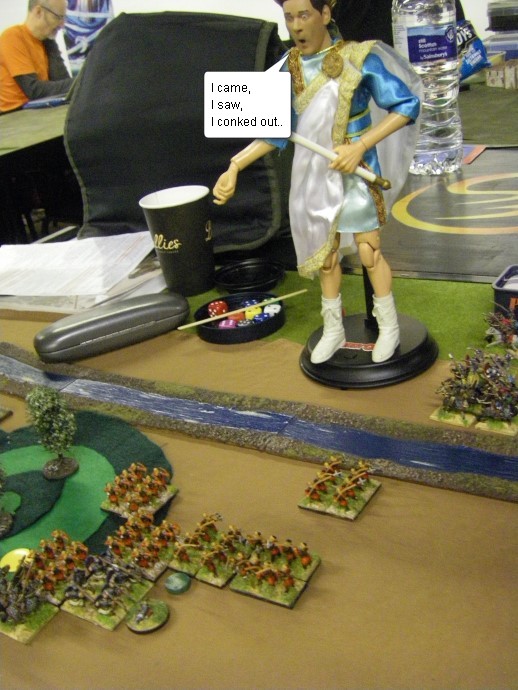 Thrill to the thunder of hooves, marvel at the download time of the often inappropriate and shoehorned-into-the-narrative comedy animated GIF's, hold your breath in fear as the two lines of mighty warriors clash together and roll dice to see who comes out on top in almost
10,000 words of irrelevant and semi-educational nonsense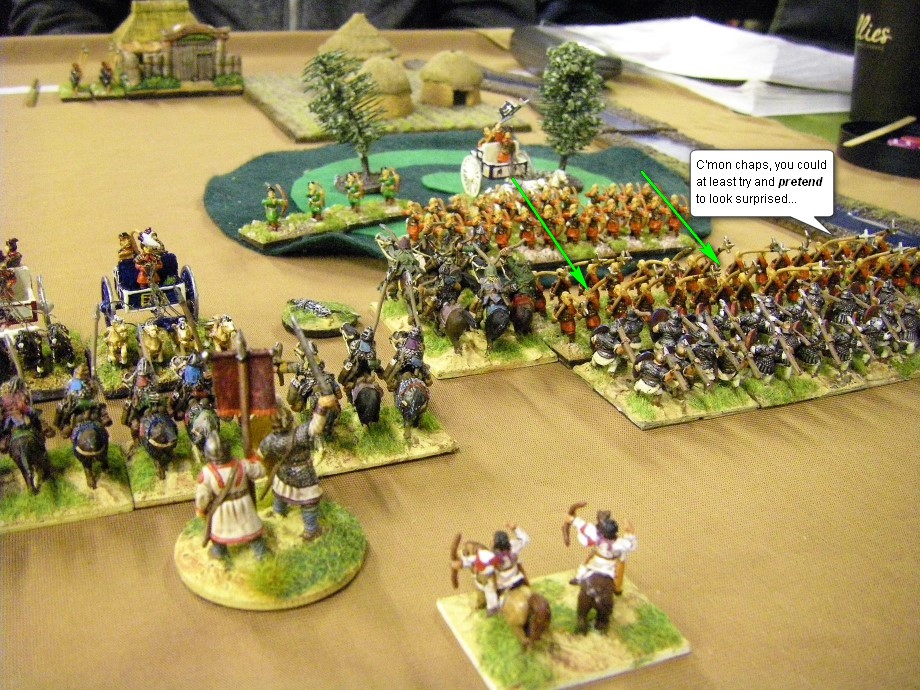 Reports contain all the usual mutterings and puns, as well as some
truly incredible feats of bravery and military success
(not all of which are from the Roman troops - as you may well already have guessed..).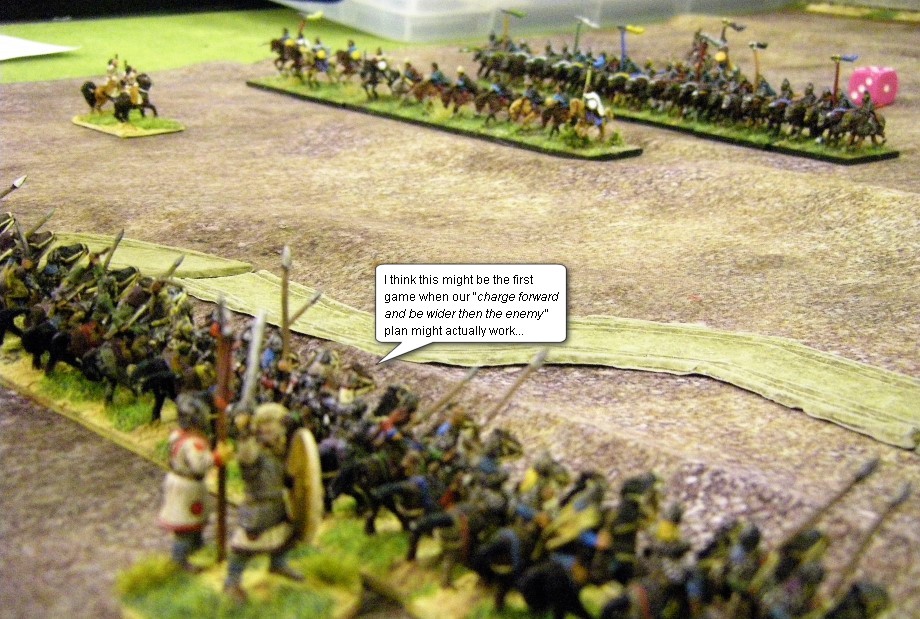 See for yourself if they truly do
have it Infamy
..