Roll Call this year saw a 25mm competition in the High Medieval era, and to this gunfight came the Wars of the Roses Lancastrians, in an attempt to use a load of longbowmen and dismounted Perry Men at Arms in a sort of OK army.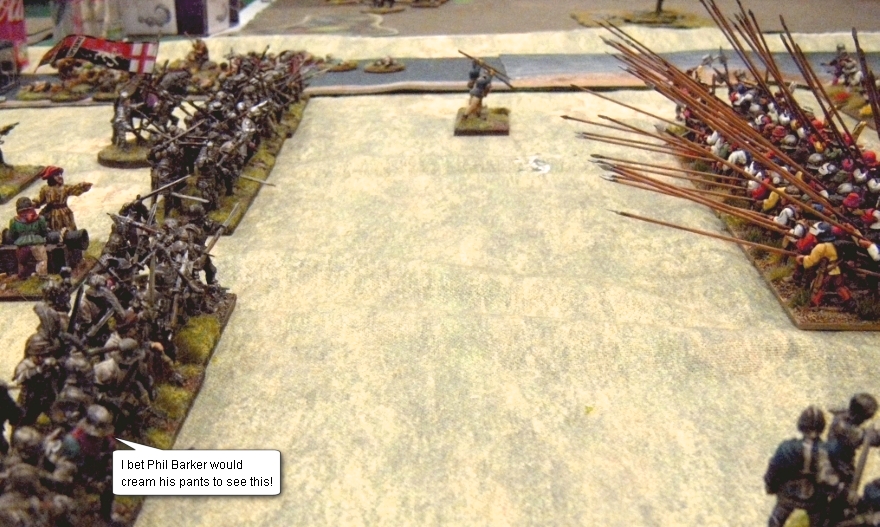 There was a big Gunne, plenty of Northern references,
5 matches
against everyone from the Jurchen Chin to the Swiss, the Samurai to the Burgundians and even with a Condottieri pasta course in the middle of it all.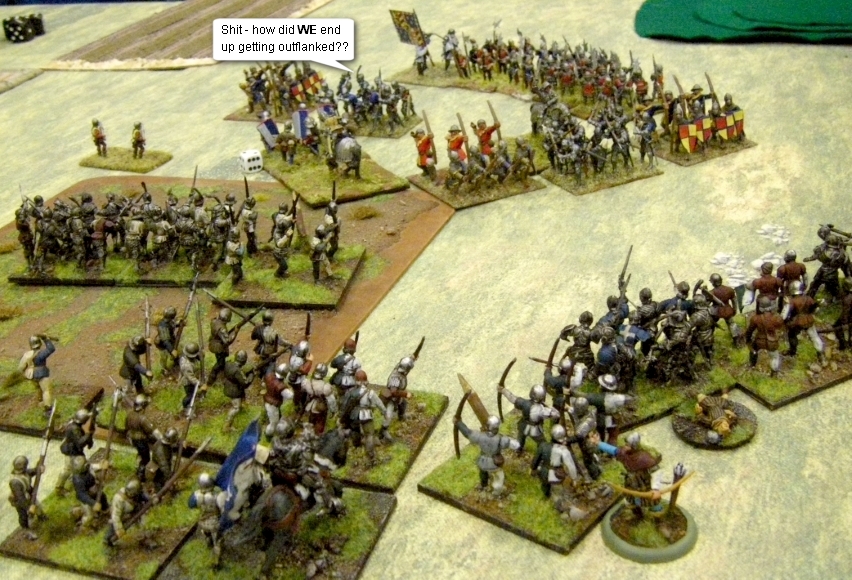 See how "our kids" did in these
heavy metal battles
as longbows twanged and plastic swords clanged and the Lancastrians tried to find out if every single list in the L'Art de la Guerre book is at least partly viable.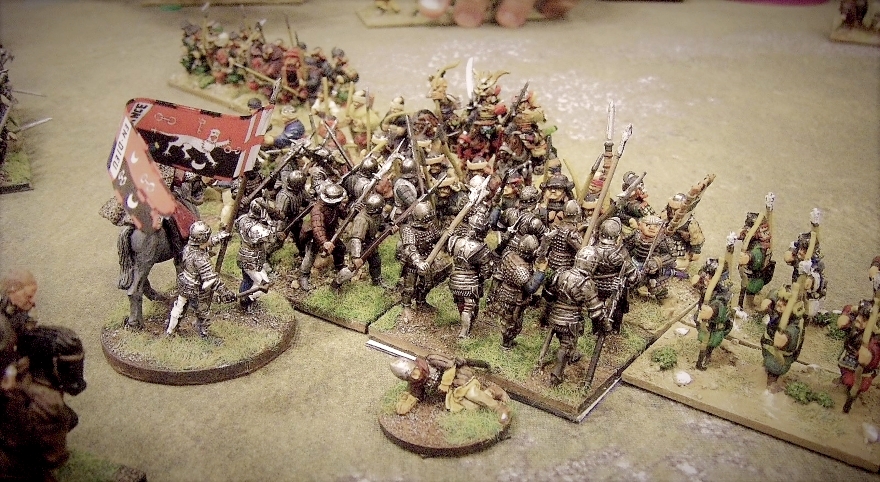 It's a veritable
Coronation Street episode
of convoluted plotting and amazing acting (by some of the casualty markers especially) - but who will be crowned Landlord of the Rovers Return at the end?
Read on to find out
!