I recently bought some
Numidians
from War & Empire (Forged in Battle) , which have managed to get painted extremely quickly - probably due to their simplicity!

They are led by some Baueda Generals working in tandem with W&E infantry officers on 40mm round bases for ADLG.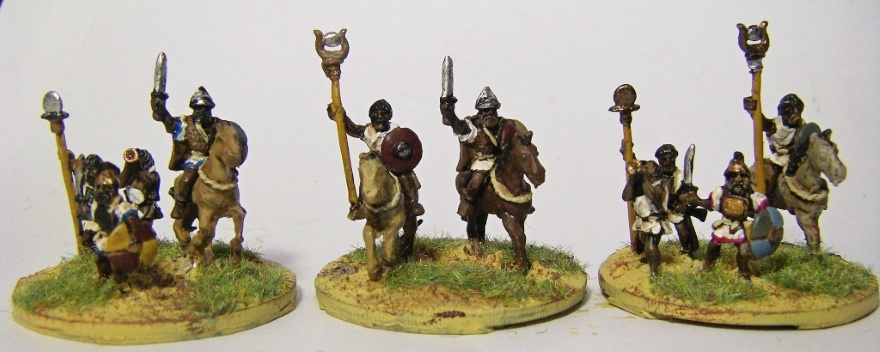 I've also posted some comparison shots to show how they scale with other ranges of Romans and Carthaginians (who they will be fighting with or against I suspect).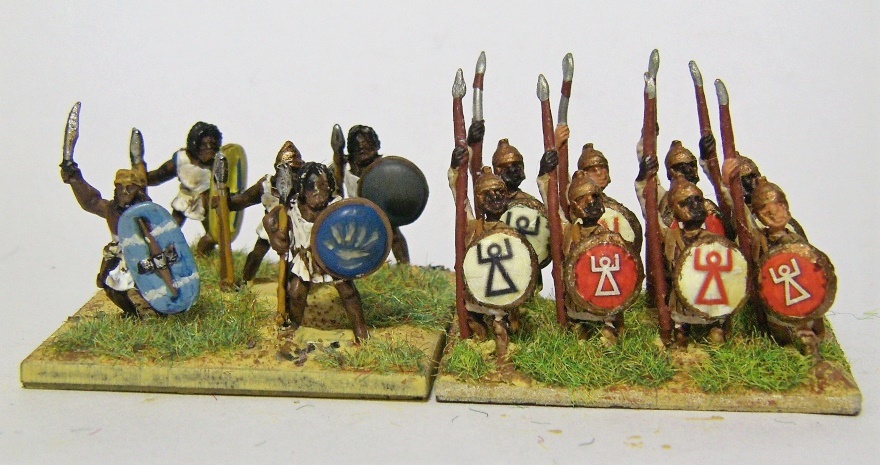 All these photos and many more are
online now
on my site, where I also explain the painting techniques as well (for what they are worth). The figures can also be seen in the
15mm directory