With my 4
Bisley 15 drawer filing cabinet (eBay link)
figure storage solution rapidly approaching "full" status, rather than test the floorboards (and my domestic harmony) with a 5th cabinet it's become time to have a bit of a new year clearout.
The end result is that onto
eBay
rumbles a 1
5mm WW2 Russian army
(well, probably more like a company with armour support) as well as some excess 15mm German armour.
The Russian figures
- and there are nearly 200 of them - are mostly original Battlefront metal Russians - well fed little chaps with those cute big round heads.
Originally collected and based for Peter Pig's PBI ruleset, there's also
a host of casualty markers included
.
The accompanying armoured support is eclectic and numerous - T34's, KV1's as well as some more exotic bits of machinery as well.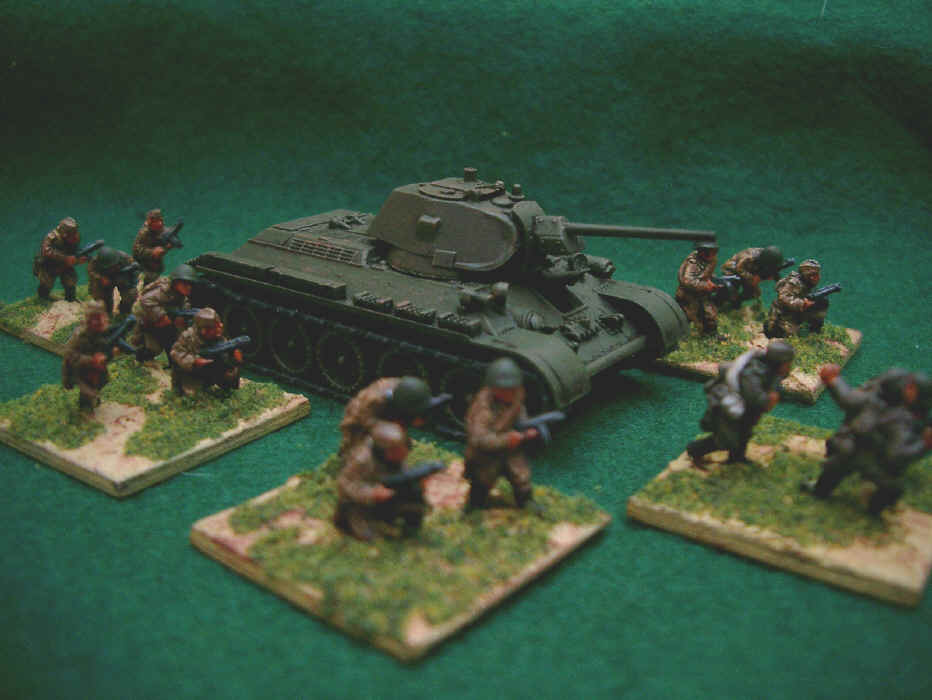 PBI bases its
LMGs and AT
rifles as separate teams, as well as officers for each platoon and company HQ.
The tanks are mostly (but not all) Rocco plastic ones in 1/87th scale. That makes them a smidge larger than normal 1/100th 15mm vehicles, which I feel fits better with the slightly oversized 15mm infantry that Battlefront make.
They are also better proportioned than many of Battlefront's supposedly 15mm-scale AFV's, which seem to be stretched vertically to scale with their infantry too.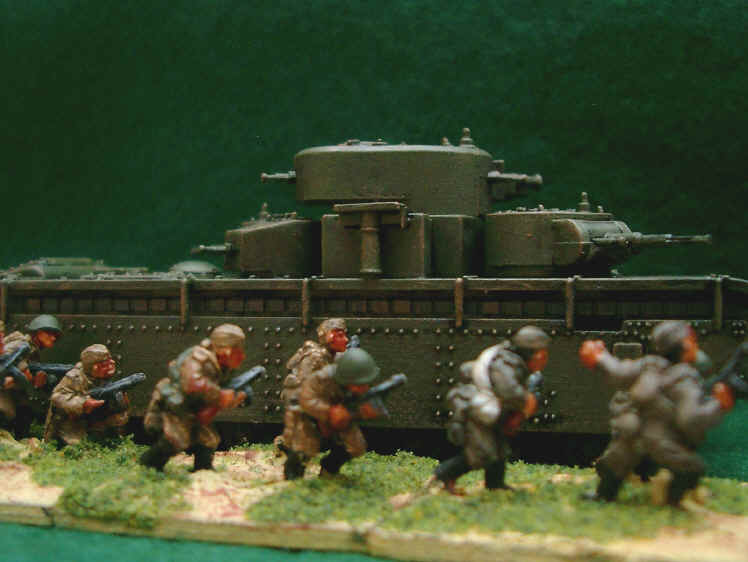 And then,
in a separate listing,
the German armour.
Two
Forged in Battle Tiger 1's
, and a couple of (I think) Skytrex metal
PzIV's
both is late war cammo schemes.
(this is the one out of the FiB 3-pack that I'm keeping - the ones on sale are identical, but are numbered 201 and 213)
Both lots are
on eBay now
and will end next Sunday evening (20th) around 7pm. A %zge of all sale fees go to SSAFA, the armed forces charity.