You know those painting projects that seem never to die? They just drag on and on, staring at you and each time you start trying to move them along the sheer quantity of painting ends up crushing your will to continue?
Well, for me that was a big winged-Keil of Landsnechts in 28mm, bought for FoGR in a series of bring and buy used-figure bags - and then supplemented by a pack of Old Glory arquebusiers.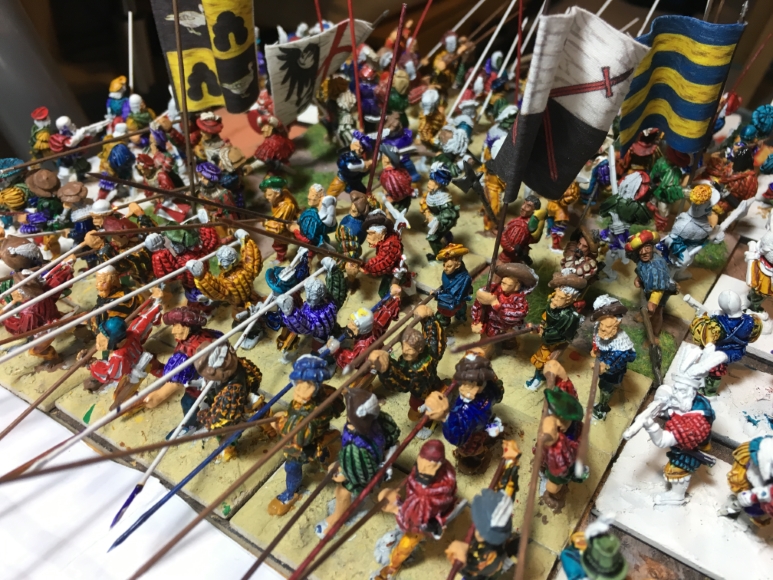 I had even made a couple of half-hearted attempts to sell them as a part-painted project - but then suddenly realised that they were the perfect project to
try the new GW contrast paints
(as even a so-so painted unit is better than a unit that never gets painted or put on table, right?
See the full effect in
this photo-article.
.